Reuela & justin's baby shower
From ChinatownWiki ... eNjoy, Share, eXplore ... by michael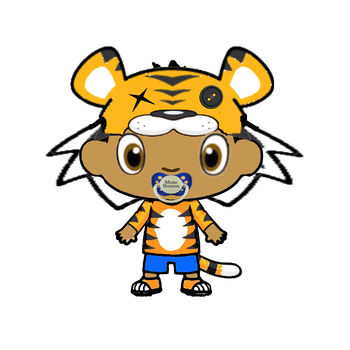 Reuela & Justin's Baby Shower
SUNDAY MAY 30, 2010 @ MALDEN PARK
Time & Itinerary
2:30 -- Guests Arrive (click to RSVP)
2:45-3:20 -- Lunch
3:25-5:00 -- Men's Poker Tournament (click to register)
3:25-3:35 -- Draw for Baby Tree
3:35-4:30 -- Let's the Games Begin!
3:25-4:00 -- Kids Games
4:00-4:30 -- Dessert for Kids
4:30-5:00 -- ABC, 123 Guest Book
5:00-5:30 -- Dessert & Coffee

5:00-5:30 -- Kids Games

5:30-6:00 -- All-Ages Games
6:00-6:30 -- Adult Games

6:00-6:30 -- Kids Playtime

6:30-7:00 -- Social/Pictures
RSVP
Registry / Gifts
There is no registry. Monetary gifts ONLY please. Thank you.
Baby Lotto (game, optional for guests)
The person closest to the due date and time wins!

How to Play:
At the baby shower, there will be a calendar. You select the date and time when you think the baby will be born. Write your name and contact information in the spaces provided. At your request, you will be given a ticket with your date and time.
Tickets are $2 each, or 3 for $5. You can buy as many tickets as you'd like.
The Grand Prize:
The winner will be awarded a $35 gift certificate.

Thanks for playing and good luck!
Poker Tournament
Minimum Buy-In Donation $35
Sign-Up (click to register)
Rules
How to Play

The Grand Prize:
The person with the most money at the end of the allotted time will be awarded a $100 gift certificate to Best Buy. (Remember: all proceeds are donations that are strictly for the new baby, thus there are no cash prizes. Simply enjoy yourself and have fun!)
Good luck!
Baby Tree (game, optional for guests)
Here's a chance to win a $35 gift certificate, and at the same time give a gift to the baby! 

How It Works:
Every individual item (shown below) grants you a ticket towards entering the draw.
How to Play:
When you have selected the item you wish to purchase, make sure you have "Registered" (see 'How to Register') it online first. Registering the gift will allow others to know that there are only a certain number of items remaining in which they can buy.
Bring the item to the shower, and you will the have opportunity to hang it onto the tree. Upon doing so, you will be handed a ticket(s) for the item(s).
How to "Register":
Create an account for this site! Click on the top right hand corner of this page where it says, "log in/create account". (Don't worry it's easy! All you need is a name, password and an email address.)
Then you MUST go to your email and follow the following auto-confirm instructions.
Now go back to the wiki, and "log in".
After you've "logged in", either click on "Baby Tree" in the table of contents, or scroll down to the Baby Tree section. Beside it, click on the "edit" button.
Find the item(s) you plan on bringing.
Below that item(s) write your name in the area it says, "Name", with the next corresponding number.
Afraid to register - send the site administrator an email and your item will be updated for you. Thank you.
EXAMPLE:
*5 Rompers (100% cotton)
Name: 1/ Anita, 2/ Joe, 3/...

NOTE: Any changes made to the number of items effects the opportunity for others to participate in this game. If you are "registering" for this game, please ensure that you are able to attend, or have made arrangements with someone who is attending, to bring your item for you, and will thus be responsible for your ticket. Thank you.

*5 Rompers (100% cotton); Name: all taken, Robin

*5 Onesies (100% cotton); Name: all taken!

Name:
Name:
4 Hats/Caps (100% cotton)

Name:
3 Scratch Mitts (100% cotton)

Name:
5 Receiving Blankets (cotton/cotton fleece)

Name:
5 Swaddling Blankets (cotton/cotton fleece)

Name:
Name:
3 Hooded Towels (100% cotton)

Name:
*5 Wash Cloths (100% cotton); Name: all taken, Sheila


12 BPA Free Bottles (glass/safe grade plastic)

Name:
* 3 Pacifiers; Name: all taken, Sheila

Name:
Name:
Name:
Menu
Finger Foods
Desserts
Non-Alcoholic Drinks