Reuben Lampitoc
From ChinatownWiki ... eNjoy, Share, eXplore ... by michael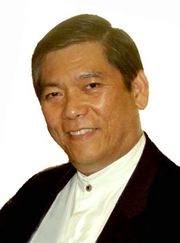 Reuben Lampitoc
Contact Me or Use my form mail
Reuben's Story
Reuben Lampitoc arrived in Canada in 1972 with his immediate family. His port of entry is Windsor, Ontario. He lived on Goyeau Street for a while before settling in Rivard Avenue the following year.
Reuben currently resides in the Forest Glade community with his wife Cherry.
Reuben and Cherry are expecting their first grandchild from daughter Reuela and Justin.